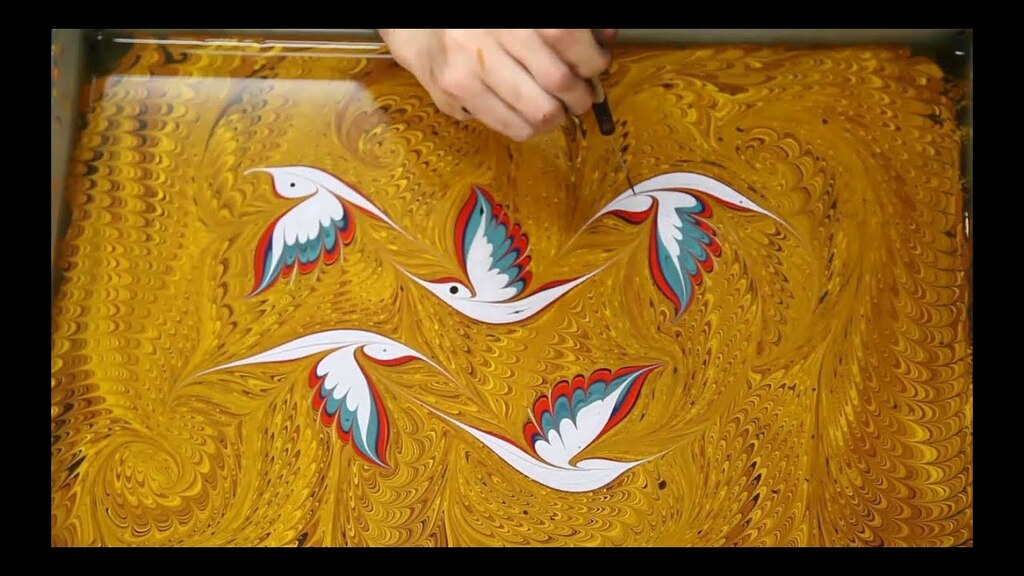 Successful Paint Brand: Artdeco
Artdeco stands out among the most preferred hobby brands with its colorful product range. Artdeco paint brand operates under the umbrella of Live, which was established in 1999. The products belonging to the brand are produced in the Turkey facilities of License Stationery. Standing out with its quality products and services in the hobby area, the brand continues to increase its range in this area. The Artdeco brand, the use of which is increasing day by day in Turkey and in the world, provides great benefits to users in developing creativity.
The art of marbling is an ornamental art made by transferring the patterns created with specially prepared paints onto the water that has been thickened by tragacanth. While visually pleasing colors and patterns are created, very valuable decoration items are created for homes.
Among the most important elements in the art of marbling; room temperature, the quality of the paints and brushes used.

Everything you need for marbling is in this box…
Preparation of Marbling Tragacanth: Approximately 5 g (approximately 3 teaspoons) of tragacanth is added into 1 liter of warm water. The tragacanth which is slowly added to warm water should be in the consistency of boza or a little less. The prepared liquid is filtered through a fine cheesecloth and cleaned. In its final form, it is slowly poured into the boat without foaming.

Products in the Box:
-9 color marbling paint with dropper (30ml) (White, Blue, Yellow, Black, Red, Orange, Green, Turquoise, Brown)
- 1 piece of marbling paint with dropper 30 ml Gold color?
- 1 piece of 1lt. marbling tragacanth concentrate (can be reproduced)
- 1 marbling brush made of horsehair rose branch
- 1 piece of marbling brush fan?
- 1 medium sized us
- 1 piece of metal marbling boat ( 35x50)
- 10 pieces of 35x50 marbling paper
- 1 Artdeco catalog